TANTSU® & WATSU®
21dec(dec 21)09:0022(dec 22)16:00TANTSU® & WATSU®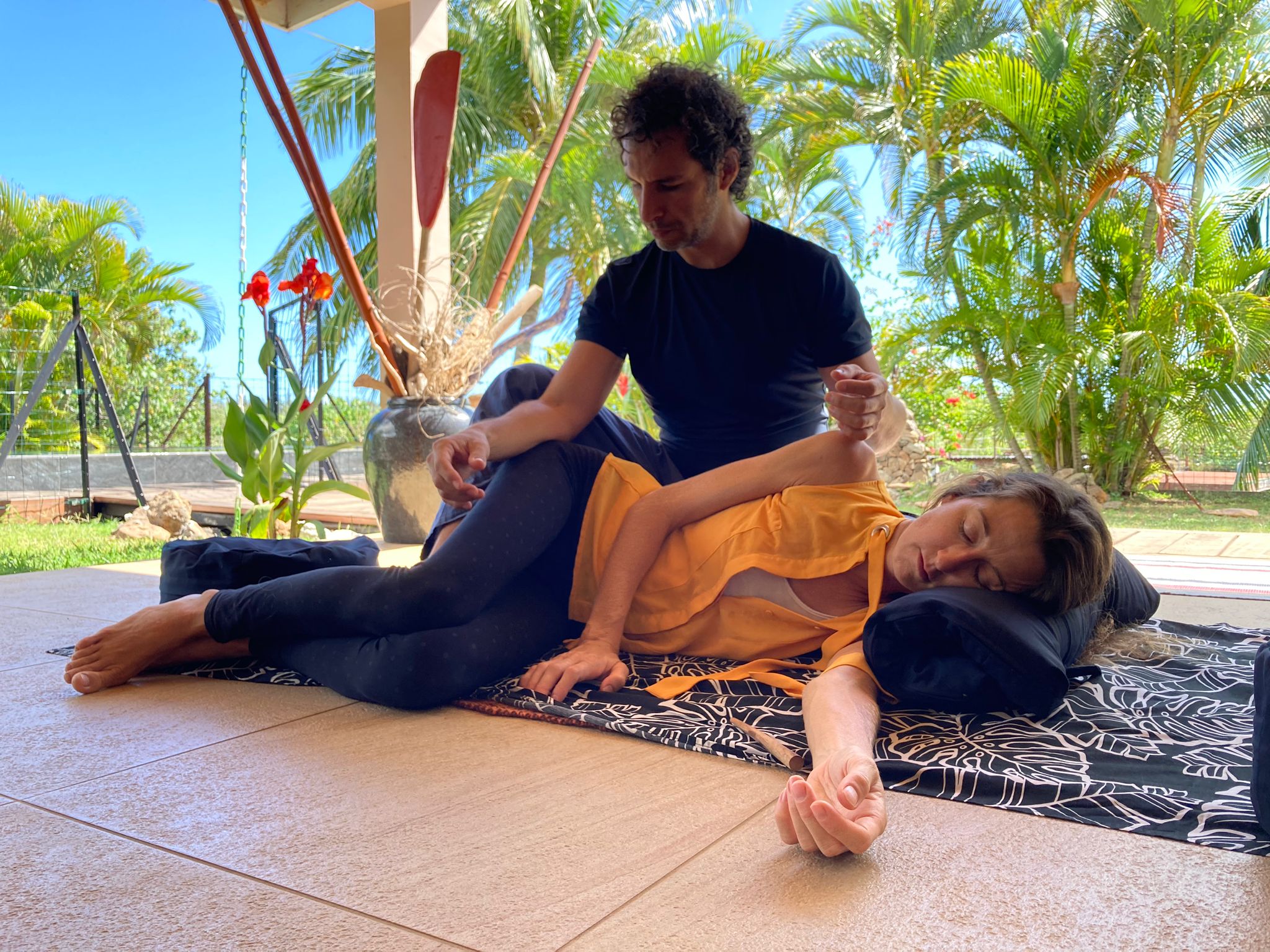 Event Details

Tantsu® was developed by Harold Dull the same year in which he conceived Watsu®, with the intent to bring onto land the same principles provided for in Watsu.
The basic principles of Zen Shiatsu i.e. being and not doing, is further amplified in Tantsu, where a person is totally contained in whole body holding positions (Tantsu Cradles).
By holding someone in a cradle, listening, breathing in harmony and coordinating movements, Tantsu enhances the quality of being with someone, without intentionally doing anything.
A Tantsu session includes passive stretching, use of shiatsu pressure points, spontaneous movements of the body and non-verbal communication.
The quality of presence and loving care of Watsu, is brought onto land creating sensations of deep contentment and safe relaxation. It is an opportunity to open the door to a new state of wellness.
~~~
WATSU® is the abbreviation for "Water Shiatsu" and is the world's first form of Aquatic Bodywork. It is a deep relaxation technique based on zen shiatsu and developed since the 1980s by the poet Harold Dull. WATSU® is the world's first form of Aquatic Bodywork. Like massage, it can be applied professionally or shared with family and friends. Warm water, unconditional holding and treating the body as a whole, create space safe enough for the one in our arms to access every level of their being. Adapting WATSU® therapy's established form to each, and Free Flow, engages our whole being.
---
Certification
At the end of the training, a certificate recognized by WABA (Worldwide Acquatic Bodywork Association) will be given to students and will be counted for 16 hours in the internationally recognized Watsu and Tantsu Practitioner Training.
Cost of the Training:
35 000 xpf
– Transportation, accommodation  and melas are not included in the cost of the training.
–  Beverage and Snacks are included.
Location
 The Training will be at "Polynesian Watsu Center".
Contact
relax@onesoulspa.com
Time

21 (Thursday) 09:00 - 22 (Friday) 16:00
Location

Watsu Polynesia Center

Moorea-Maiao, French Polynesia