Program 2023-2024
Unwind in the freedom of water,
WATSU®
POLYNESIA
The most innovative aquatic bodywork practice to restore your sense of self and to give you a profound feeling of peace and relaxation.
Watsu® originated in the early 80's led by Harold Dull at Harbin Hot Springsin California. After learning the techniques of Zen Shiatsu from Master Shizuto Masunaga, in Japan,Harold returned to California and applied the principleshe had learnedinto the aquatic dimension.
This unique practice is performed in water at body temperature.  It combines elements of muscle and meridian stretching, joint mobilization, Shiatsu and intuitive movements.
The absence of gravity creates the perfect conditions for the body to freely explore its own movements providing access to a profound sense of peace and relaxation.
The body, gently supported, is able to release tensions and restore balance and vitality.
Watsu® is a very powerful and effective method that is able to release stress at every level be it physical, mental or emotional.
ONE SOUL SPA organizes and promotes Professional Training in collaboration with expert Watsu® Instructors authorized by the International Registry – WORLDWIDEAQUATICBODYWORKREGISTRY 
We offer tailored Watsu® courses at all levels of learning and all of our classes are recognized and follow the worldwide protocol. 
The classes we promote are practical and theoretical.70% of the training is done in warm pools where various forms and sequences will be taught and practiced. By applying different Watsu® principles we help students to learn how to implement the element of water to provide the best support with the least amount of effort. The remaining 30% will be based on land, exploring and studying the fundamental meridians and acupuncture points of Shiatsu, in addition of different experiences aimed at implementing the presence of being dimension.
OUR TRAINING
As our approach is holistically orientated and we also encourage students to improve their sensitivity towards a Body-Mind-Soul vision.
With the help of our training, students are able to develop an impeccable approach to Watsu® , enabling them to apply the techniques learned to a broad range of clients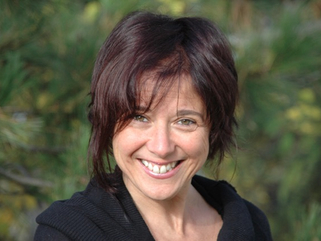 Keli Procopio
Specialized Bodyworker & International Trainer 
read more
Sannyasin since 1988, holistic counsellor accredited by SICOOL, specialized in Breathwork and Watsu.
She is trained in Shiatsu, at the Center for Traditional Medicine in Milan, as well as in breathwork with the Milena Screm  Institute, where she leads various basic and advanced training courses, as a collaborator of the Insight Managing Board of the School of Breathwork and Counselling in Milan.
She meets Harold Dull in 1996  and sees the potential of bodywork in water; co-founder of the Italian School of Watsu, she has been teaching Watsu since 2000, as well as Tantsu recently.
In her work, she combines her love and passion for water and breathwork with a meditative and playful approach.
She has been co-founder of the Osho Circle School.
Carlos Del Pino
 Co-founder ~ Watsu & Tantsu Instructor
read more
From the age of 5, thanks to the studies of the art of Karate, Carlos grew up with a passion for the body disciplines. Enriched by his experiences and meditation techniques he graduated in 1999 as a Shiatsu Practitioner as recognized by the European Shiatsu Professional Association.
He extended his techniques to Water in 2004 where, with a passionate heart and an holistic vision, he entered into the world of Watsu.
Carlos is a WABA certified Watsu and Tantsu instructor as well as aShiatsu Teacher and Craniosacral practitioner. His intuitive method of sharing his passion is borne from his research about creative movement and supports new individual forms of expression.
As a trainer, Carlos manages to transform with great passion these techniques in a simplified body reality for his students.
He gathered many insights in Europe, Asia and Latin America, both as an observer and as a trainer, working in anthroposophical communities in Germany, immersing himself in the mystical cultures of Latin American countries and gaining inspiration from Eastern cultures.
He currently resides in Polynesia, islands still rich in culture followed strongly by its inhabitants.
The Maori culture is strongly present in his background and has permeated his career. The ancient sounds and dances of this land find space in his spontaneous and fluid teaching.
Carlos diffuses Watsu and Tantsu internationally and especially in Polynesia.
WATSU®SPA PROFESSIONAL PROGRAM
Watsu® is the highlight of the most exclusive SPAs in the world. Do you have a pool and would like to offer this amazing practice in your own SPA or Wellness Center?
ONE SOUL SPA puts forward the perfect proposal to train your team – it would be a shame miss this fantastic opportunity!!!
We offer personalized and tailored training to respond to your specific needs. The program is flexible and can be customized to fulfill your needs and requirements.
The trainingis targeted at spa professionals, holistic practitioners and rehabilitation therapists who seek to widen their own skills and knowledge to effectively implement their Watsu® techniques.