Your Advisor Therapists in French Polynesia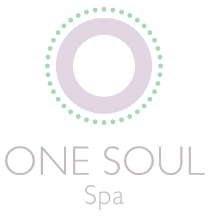 One Soul Spa: massage and beauty services in the Islands of Tahiti 
catering to hotels and island residents
Massages and beauty services in exceptional locations overlooking the crystalline turquoise waters of the South Pacific!
Manuela Paoletti and Carlos Del Pino are the creators, managers and promoters of this friendly and welcoming enterprise: One Soul Spa. You heard about us because we are a partner of Sofitel Bora Bora Resort and Le Meridien Bora Bora Resort.
It's time to go and relax in the Islands of Tahiti…
What do you need the most? Shiatsu, Cranio sacral, Thai massage, Taurumi massage or a private Yoga session? Or perhaps you would like to try our beauty services & treatments using natural local products?
Come visit our highly professional, experienced and competent team
Carlos & Manuela love nature and value the holistic concept of harmony & wellbeing for all humans, One Soul Spa team will be glad to design your best Spa experience.