Watsu® Education
Moorea is a true gem island in the South Pacific which held Watsu Trainings for One Soul Spa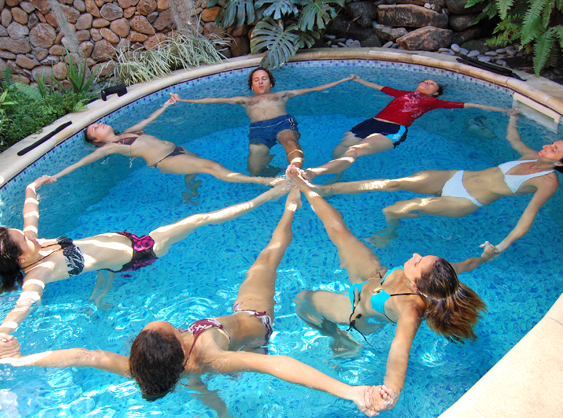 Watsu® Basic
This course aims to share and teach the basic principles of Watsu.
It is open to everybody without exeptions or any specific requirements needed. Basic Wastu can help to deepen your meditation, your relationship with yourself, with water and with others.
During the course you will know the element of Earth to feel your body in relation to its gravity and its roots. You will build a relationship of trust and heart connection with yourself and with others.
These principles applied in water increase value due to buoyancy and sharing with people.
Similar to Tai Chi, in Watsu you can stay in your stance while you are floating and stretching a person with the rhythm of your connected breaths.
You will be led through a simple but complete form in itself. What you learn can be repeated indefinitely without losing its freshness or benefits for you and for the one who is receiving.
The course includes 10 hours of instruction in a warm pool and 6 hours on the ground, interspersed with breaks of integration.
Find below all our projects