Manahau Wellness Center at Le Meridien Bora Bora
Welcome to our wellness center, a microcosm of sweetness overlooking the blue lagoon
WE ARE TEMPORARILY CLOSED

Welcome to Le Meridien Bora Bora
Treat yourself to the unforgettable pleasure
of well-being rituals.
~~~
The renowned 5-star Hotel Le Meridien Bora Bora and Manahau Wellness Center offer you incomparable relaxing moments.
We welcome you into our wellness center, a microcosm of sweetness overlooking the blue lagoon. Let go and be lulled by nature and the enchanting sounds of the Pacific waves.
Our activities and treatments, conducted under perfect environmental conditions, can accelerate therapies by promoting relaxation, healing and well-being.
You can discover polynesian healing values: contact, fluidity, rhythm, dance movements, 100% natural Monoi oil and exotic fragrances.
Our nutrient-rich spa products are 100% Polynesian.
Most of our products are made daily fresh from fruit enzymes, Tamanu oil anti-oxidants, sea salt minerals and nourishing Monoi oil, the liquid gold of our Polynesian ancestors.
Immerse yourself into the thousand-year history of Polynesian healing arts, where the true core is human contact.
Had a wonderful and relaxing time!
Would recommended!
A client, June 2019
Fenomenal, mejor imposible!!!
A client, June 2019
Personale estremamente qualificato e professionale. Trattamento oltre le aspettative!
A client, June 2019
Parfait, la masseuse tres agréable, souriante et a l'écoute.
A client, June 2019
Best massage and hospitality.
Best part of my vacation!
A client, June 2019
My husband and I both got the Polynesian massage here during our honeymoon stay October last year.. amazing!
A client, August 2018
Thanks Carlos, we had a great time.
Hopefully we'll see you back there again 🙂
A client, June 2018
Be sure to use the spa here for a massage.
I think it was the best ever!
A client, May 2018
Our massages and treatments
Before your massage, you may choose an aroma-infused original Polynesian Monoi Oil that appeals to your senses
Traditional Polynesian Massage
Since the ancient times of Polynesian ancestors,
massage has been a traditional art
of enhancing wellbeing and healing.
Rediscover your inner balance
through fluid movements
that resemble sea waves.
50 min | 15.500 cfp | € 130
80 min | 20.500 cfp | € 172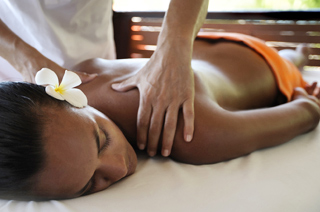 Classic Relaxing Massage
Let yourself be completely at ease
as you enjoy a professional
classic full body massage
with palm pressures, strokes, rolls
and lymphatic drainage techniques.
A peaceful restoration for body and mind.
50 min | 15.000 cfp | € 126
80 min | 20.000 cfp | € 168
Classic Activating Massage
Enjoy an awakening massage
to firm and stimulate
your tired and overloaded tissues.
Stretching, finger pressure
and an energetic rhythm
will refresh your body and spirit.
50 min | 15.000 cfp | € 126
80 min | 20.000 cfp | € 168
Foot Reflexology
Land feet first on our volcanic island with
a stimulating and deeply relaxing foot treatment.
Through your body's reflex system, even your
metabolism and your internal organs become toned and balanced, your nervous system calms and you ease into a space of quiet mind.
50 min | 14.000 cfp | € 117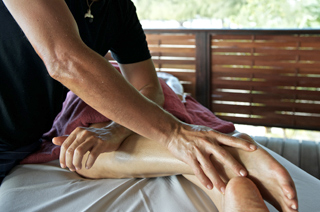 Feet and Legs Massage
A tonifying circulation treatment
specifically designed for tired legs.
Feel renewed all through your legs
so you can walk and swim
with new vitality.
Be fresh and active again.
50 min | 14.000 cfp | € 117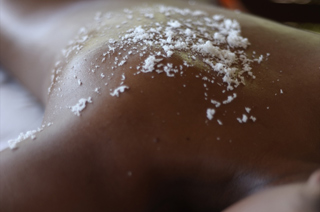 Bora Bora Coconut Body Polish
Treat yourself to a rare and exceptional
Polynesian beauty ritual.
Fragrant fresh grated coconut
is used to soften, moisturize
and clean your skin.
Perfect to get prepare for sun exposure.
50 min | 14.000 cfp | € 117

Monoi-Salt Body Polish
A regenerating treatment:
marine minerals and nourishing Monoi
will gently
relax your muscles,
exfoliate and bring
a shining new brilliance to your skin.
50 min | 14.000 cfp | € 117
After Sun Recovery
A refreshing and relaxing skin and hair treatment
where fresh cucumber, aloe vera and tamanu oil
are applied to your whole body.
This treatment rehydrates your skin
from head to toe and nurtures your hair
with a perfumed wrap.
80 min | 20.000 cfp | € 168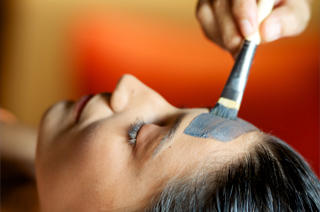 Vahine Facial
A special treat for women who care
about their inner and outer beauty.
This relaxing facial and scalp massage treatment
refreshes and tones your skin
with precious natural Polynesian ingredients.
50 min | 13.000 cfp | € 109
Tane Facial for men
A nourishing facial massage and treatment
just for men to relax facial tension,
rehydrate and regenerate
sun-exposed skin.
50 min | 13.000 cfp | € 109
Nail Grooming
Keep your hands,
feet and nails
perfect during your vacation.
Hands | 10.000 cfp | € 84
Feet | 12.000 cfp | € 101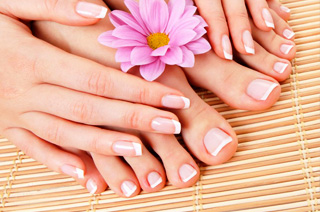 Hands+Feet Grooming Package
With the hands+feet grooming package
both your hands and feet
will be marvellous
during your stay.
Hands+Feet | 20.000 cfp | € 168
Our combinations 80 minutes
Massage and body care for deepest relaxation
Wellness Activities
Wellness classes are held in the heart of Polynesian nature: welcome back into your personal balance and happiness
Yoga
Experience harmony of body, mind and soul through a gentle yoga approach that includes flowing movements, opening and tonifying postural exercises, breath-work and deep relaxation techniques.
Discover the beauty of simply being.
50 min |  13.000 cfp  |  € 109

Our Treatments packages
Enter into the relaxed Polynesian rhythm of life: treat yourself to an unforgettable serie of 3 spa treatments
Bora Bora Package
for skin care:
Body Polish
Polynesian Massage
After sun
42.000 cfp | € 352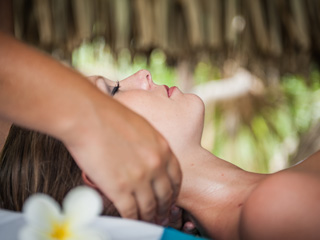 Manahau Package
for body care:
Body Polish
Polynesian Massage
Facial treatment

38.000 cfp | € 318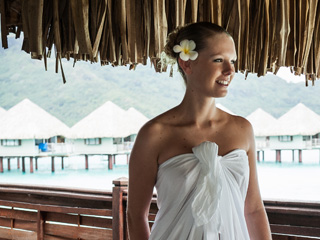 Anti-stress Package
for soul care:
Polynesian Massage
Foot Reflexology
Relaxing Massage

38.000 cfp | € 318
Useful booking information
Please read carefully before booking

Our therapists will welcome you from 9 am to  7 pm.
We offer massage service in your room with an extra Commission of 50%.
Treatments for couples
Reserve both your massages at the same time, and you can relax together while receiving your treatments in the quiet atmosphere of our private bungalow.
When to arrive
To make the most of your massage session, you are encouraged to arrive 5 minutes before the beginning of your treatment.
We recommend that you take a shower in advance in order to enjoy the benefits of the oil.
Please keep in mind that arriving late may result in a reduction of the time required for your treatment.
Treatment Reservation
To book a treatment, please speak with one of our receptionists at the Activities Desk who will guide you in choosing the most appropriate treatment.
For reservations fill the form below or call Le Meridien Activities Desk: +689 40605103.
Health Conditions
Please inform us about your health condition, allergies, recent medical or cosmetics interventions or incidents that may affect our service.
Cancellation
You can cancel your reservation up to 24 hours in advance of the time set for your treatment.
Please note that past this limit there will be a charge of 50%.
Book your relaxing treatment now!
Fill the form below
Manahau Wellness Center Contact Form