Holistic Spa Treatments at Sofitel Bora Bora Marara Beach Resort
An easily accessible overwater bungalow on the main island of Bora Bora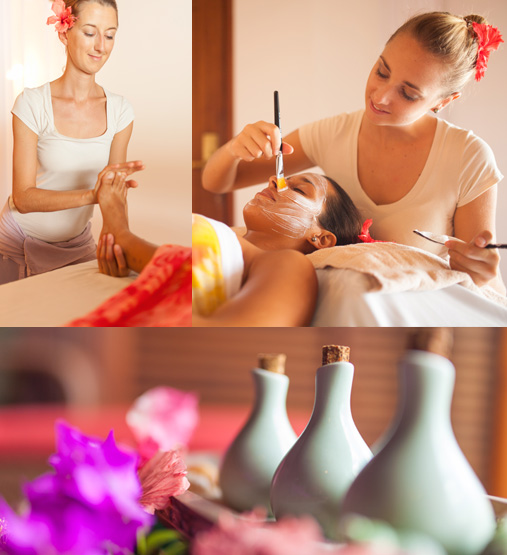 Welcome to Sofitel Bora Bora
Marara Beach Resort
A wide range of inspiring opportunities
to regenerate your body and mind.
~~~
Holistic Spa Treatments at Sofitel Bora Bora Marara Beach Resort has a very selected menu.
Stay tuned on Polynesian Style treatments or let go with Occidental massage techniques. Choose between a reflexology approach or a
mental-physic rebalance with the art of shiatsu and thai massage.
Beauty treatments are available for all those who wants to be faultless and beautiful for the length of their vacation: nurturing body treatments, after sun recovery, facial treatments, manicures, pedicures and wax services.
Look out for our special offers!
Holistic Spa Marara opens its doors to Marara Beach Resort clients but also to all exterior hotel guests, to give to everybody the opportunity of having 5-star treatments with highly competent therapists.
I highly recommend the Polynesian massage at the spa, so relaxing!
A client
The spa was INCREDIBLE!
I have never had a spa treatment on any of the trips we've ever been on as I've never been impressed with the spa menus before.
But at this hotel, the treatments outlined on the spa menu sounded divine, so I signed up for a foot reflexology treatment at front desk.
It was absolutely amazing!
A client
Find here below our massages and treatments
Regenerate your Body and Mind with exclusive natural products and untreated raw materials
Polynesian Massage
Be lulled by fluidity of movements
that resemble sea waves on the body.
Select the note that you prefer
among our fragrant Monoi oils.
Surrender yourself
to the Polynesian art
of a rebalancing massage.
In the local language Taurumi.
50 min  |  14.500 cfp  |  €  122
80 min  |  19.500 cfp  |  €  163
Relaxing Massage
If you love the classic tradition of massage
trust our therapists for
a professional classic
full body massage
with palm pressures, strokes,
rolls and lymphatic drainage techniques.
A peaceful restoration
for body and mind.
50min.  |  14.000 cfp  |  € 1117
80min.  |  19.000 cfp  |  € 160
Thai Massage
Thai massage relaxes, energizes and maintains the harmony between Mind and Body. Ancestral tradition, it is related to Ayurvedic medicine, Chinese traditional medicine, Shiatsu and Yoga. This technique uses rhythmic compressions on energy pathways , slow moves and deep stretches, allowing you to explore your flexibility while inducing a deep serene state.
80min.  |  19.500 cfp  |  € 163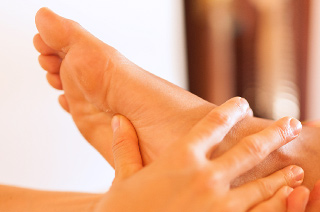 Foot Reflexology
Stimulating and efficient finger pressures,
stretching and movements applied to your feet
are emphasized by the
all-encompassing pleasure of letting go.
Thanks to its reflected action even your metabolism and your organs are massaged,
the nervous system opens the door
to a space devoid of thoughts.
50 min  |  13.000 cfp  |  € 109
Salt Body Scrub
Salt and oil: salt magically absorbs
static energy and muscular stress,
as it cleans the epidermis and nourishes
your metabolism with magnesium and calcium.
Monoi oil makes your skin
feel reborn and look shiny.
Alleviate tensions and stimulate circulation.
The best choice upon your arrival.
50 min  |  13.000 cfp  |  € 109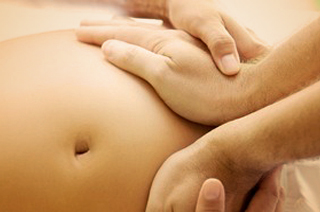 Pregnancy Massage
Feel welcome and at ease
in this secure and expert massage.
Lying in the position
that you feel
most comfortable in,
receive this relaxing
full body treatment
in a complete surrender.
50 min  |  14.000 cfp  |  € 117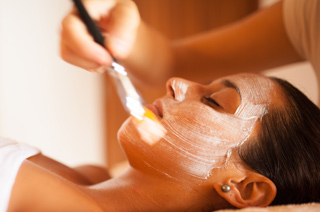 Facial Treatment
This relaxing facial
and scalp massage treatment
refreshes and tones your skin
with precious natural
Polynesian ingredients
combined with specific massage techniques,
finger pressures
and cranial-sacral touch.
50 min  |  13.000 cfp  |  € 109
Time After The Sun
Feel relaxed and refreshed
as fresh fruit and Tamanu oil
are used to regain health tonicity
and luster after exposure to the Sun.
This treatment rehydrates your skin
from head to toe
and nurtures your hair
with a perfumed wrap.
80 min  |  19.000 cfp  |  € 160
3 Hours Royal Treatment
Come for your unforgettable
sensorial experience,
from head to feet:
Scalp massage & hair mask
Foot reflexology
Body Scrub
Polynesian massage
Facial treatment
180 min  |  38.000 cfp | € 318
Our packages
Choose our exclusive packages: day after day – an extra relax just for you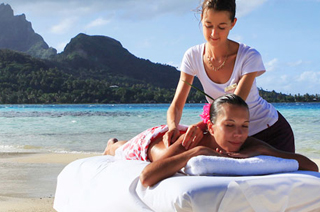 Mana Package
Recharge with Polynesian Mana,
the invigorating power of nature.
Polynesian Massage
Thai Massage
Foot Reflexology
3 x 50 min.
39.500 cfp  |  € 331
Vitality Package
Get purified,
revitalized and relaxed.
Polynesian Massage
Thai Massage
Salt Body Scrub
3 x 50 min.
39.500 cfp  |  € 331
Purity Package
This experience cleanses the skin
and detoxifies your body.
Detoxifying Massage 80 min.
Salt Body Scrub
Facial Treatment
1 x 80 min. + 2 x 50 min.
40.000 cfp  |  € 335
Wellness Package
Find your wellbeing
through relaxation and motion.
Polynesian Massage
2 Private Yoga lessons
 3 x 50 min.
34.000 cfp  |  € 285
TEMPORARILY UNAVAILABLE
Beauty Services & Wellness Activities
Keep your body, mind and spirit perfect during your stay
Nail Grooming
Keep your nails perfect:
choose our manicure /
pedicure services.
Hands  |  9.000 cfp  |  € 75
Feet  |  9.000 cfp  |  €  75
Waxing
Full legs  |  4.500 cfp  |  €  38
Half legs  |  3.000 cfp  |  €  25
Classic bikini  |  3.000 cfp  |  €  25
Brazilian bikini  |  5.300 cfp  |  €  44
Armpits  |  2.200 cfp  |  €  18
Eyebrows  |  1.500 cfp  |  €  13
Lips  |  1.500 cfp  |  €  13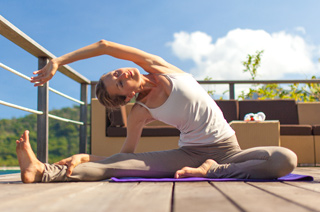 Yoga
Leave all the stress
and find your inner peace:
dedicate yourself to
a relaxing yoga session.
60 min  |  11.000 cfp  |  €  92

TEMPORARILY UNAVAILABLE
Useful booking information
Please read carefully before booking
Open every day from 9 am to 7 pm previous appointment.
Available: 1 couple room, 1 shiatsu tatami, 1 beauty room (manicure / pedicure / wax), 1 yoga terrace.
When to arrive
To take better advantage of your massage session you are encouraged to arrive 5 minutes before the beginning of your treatment.
We recommend that you take a shower in advance in order to enjoy the benefits of the oil.
Please keep in mind that arriving late may result in a reduction of the time required for your treatment.
Treatment Reservation
Write us if you want a consultation regarding your selected treatment.
Please fill the form below or call the reception in advance to book your treatment.
All treatments are subject to our schedule availability.
Book now at the Reception of Sofitel Bora Bora Marara Beach Resort: +689 40600579
Health Conditions
Please inform us about your health condition: pregnancy, allergies, recent medical or cosmetics interventions or incidents that may affect our service.
Cancellation
You can cancel your reservation up to 24 hours in advance of the time set for your treatment. Please note that past this limit there will be a charge of 50%.
Book now your relaxing treatment!
Fill the form below
Holistic Spa Marara Contact Form